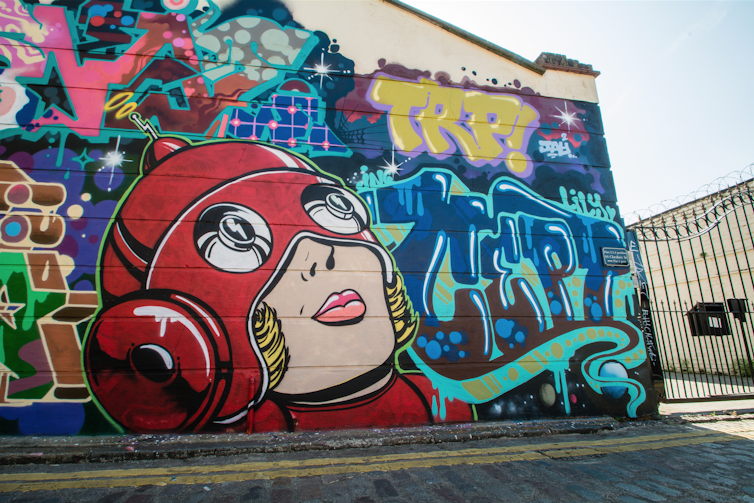 Bronwyn Lovell, Flinders University
Since 1953, the Hugo Awards have been one of science fiction's most prestigious honours – past winners include Isaac Asimov, Arthur C Clark and Ursula Le Guin. The 2016 results were recently announced, and women and diversity were the clear winners.
However, if you saw the list of titles in contention for the awards, you'd have noticed some oddities, such as Chuck Tingle's Space Raptor Butt Invasion and My Little Pony's The Cutie Map. That's because the awards – nominated and voted on by science fiction writers and readers – have been targeted by two major voting blocs: the Sad Puppies, who started their campaign in 2013, and the Rabid Puppies, who appeared the year after and have been growing stronger ever since.
The Sad Puppies wanted more traditional, mainstream popular science fiction on the ballot. The more extreme Rabid Puppies, who have ties with the Gamergate movement, were about creating chaos. So their bloc included ridiculous-sounding works: both to mock the awards and stack the ballot to prevent more diverse books being nominated.
Both groups' gripe is with contemporary trends in science fiction toward more literary works with progressive themes. Vox Day, leader of the Rabid Puppies, complains that "publishers have been trying to pass off romance in space and left-wing diversity lectures as science fiction". Last year's leader of the Sad Puppies, Brad R. Torgersen, likewise complains about "soft science majors (lit and humanities degrees) using SF/F as a tool to critically examine and vivisect 21st century Western society". The Hugos, he says, are being used as an "affirmative action award".
A significant number of those "soft science majors" writing "left-wing diversity lectures" are, of course, women. Female authors have dominated science fiction awards of late.
This year, women (and people of colour) did very well at the awards. Ironically, the Puppies' activities have now galvanised more progressive members of the World Science Fiction Society to use their voting rights. The best novel was The Fifth Season, a tale of a planet experiencing apocalyptic climate change, written by NK Jemisin – a black, female writer. Best novella was Binti by Nnedi Okorafor. The best short story, Cat Pictures Please, was written by Naomi Kritzer and both best editor gongs went to women.
But the ongoing saga of the Puppies and their attempts to derail the Hugos exemplifies broader conflicts within the realm of science fiction – an enormously popular, lucrative and controversial genre that has major issues with women.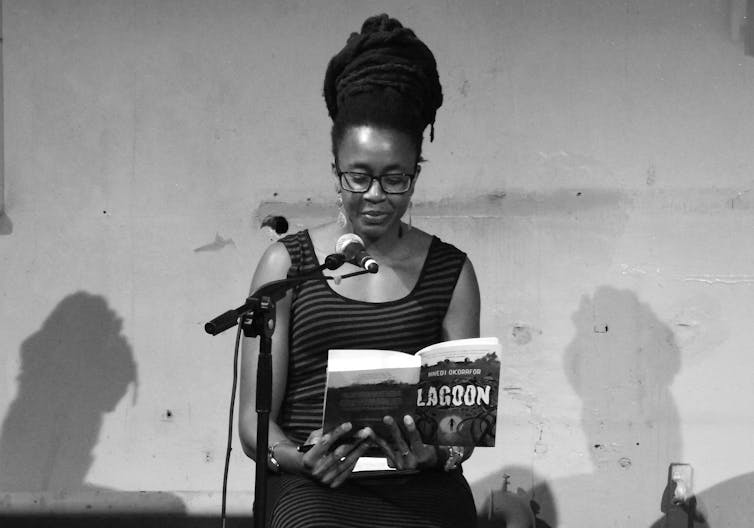 A male dominated genre
Continue reading "Friday essay: science fiction's women problem" →