Reviewed by Nick Hubble. This review first appeared in The BSFA Review.
Titan have been publishing Allan's work since they brought out an expanded edition of The Race in 2016. This was followed by The Rift in 2017 and an updated edition of The Silver Wind in 2019. Their latest offering from her is Ruby, which was originally published as Stardust: The Ruby Castle Stories in 2013. As that earlier title indicates, this book consists of a sequence of linked stories. At first, they seem to be very loosely linked––tied together only by fleeting references to the eponymous Ruby, a film star whose career ends when she is imprisoned for murder––but more connections become apparent to the reader in later stories.
Indeed, when I got to the end, I had to fight hard against an overwhelming urge to go back to the beginning again with my new knowledge and put all the events in the stories together into one coherent plotline. However, that would be the wrong reason to read these beautiful and entrancing stories again. Not only is there no overall temporal continuity but also, to the extent that these are horror stories, the horror lies in wait for those determined to keep religiously to the straight and the narrow. Morally these stories are 'chaotic neutral' and trying to impose order on them would at best be inviting frustration and at worst risking getting trapped in some maze-like time loop, as happens to several characters in these stories. Paradoxically, though, for those prepared to embrace the apparent unreason of time paradoxes and coincidences that unspool sinuously through these stories, potential nightmares turn into dreams of possibility.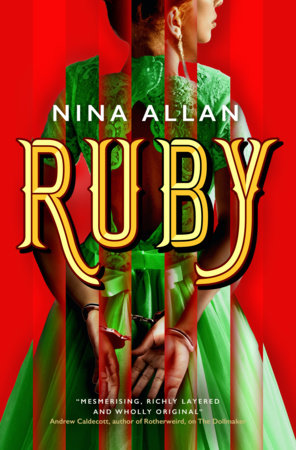 For example, in 'Laburnams', Christine 'had often wondered if it was possible to take a wrong turning and end up living a life that was not your own' and there are lot of people in these stories trapped in lives that are not their own. In 'Wreck of the Julia', this condition is explicitly linked to the evasion and lying inherent to south London lower-middle-class suburbs such as Croydon and Sidcup, which are very similar to the one I grew up in. And you don't get out of those lives by conforming to the moral parameters that structure and limit them. Therefore, escape is itself a traumatic experience that scars and is only overcome retrospectively by sensing the rightness of the new life. The protagonist of 'Stardust' feels 'the change happen, a discernible click, as if a key had been twisted inside me'.
Such transformations also have little to do with free choice and that is what makes them doubly scary. One of the protagonists tries to make sense of his experiences through 'dream science' and 'the idea of the subconscious as a crime writer' throwing out as many red herrings as useful clues. But it is only by negotiating both the red herrings and the clues that he finds his way again. These stories are not merely tales of the unexpected or simple mysteries but a series of labyrinthine twists which simultaneously fold in and out on themselves to reveal unexpected perspectives and hidden views. The result of such an intricate weaving together of signs and wonders is a collection of stories that reads like a novel which you want to go on and on. So, while I didn't immediately reread the stories, I would have been happy to have continued to lose myself within more of them for another thousand pages or so. Nevertheless, I didn't end Ruby feeling unfulfilled because after thinking about it––and these stories do tend to embed themselves in your mind for a while––I realised that I could take the fluid mode of reading that the stories had seduced me into adopting and use it to read other stories and novels in productive ways. In this manner, Allan not only generates possibilities through her writing, but she also teaches her readers to generate possibilities through their reading.
Copyright Nick Hubble. All rights reserved.