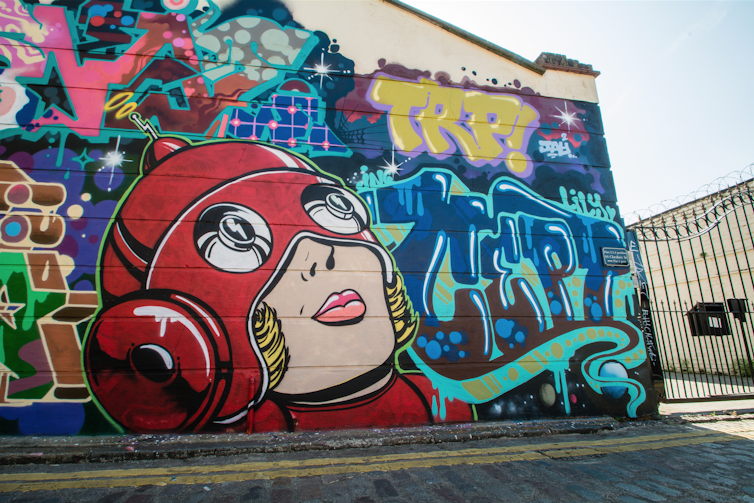 Bronwyn Lovell, Flinders University
Since 1953, the Hugo Awards have been one of science fiction's most prestigious honours – past winners include Isaac Asimov, Arthur C Clark and Ursula Le Guin. The 2016 results were recently announced, and women and diversity were the clear winners.
However, if you saw the list of titles in contention for the awards, you'd have noticed some oddities, such as Chuck Tingle's Space Raptor Butt Invasion and My Little Pony's The Cutie Map. That's because the awards – nominated and voted on by science fiction writers and readers – have been targeted by two major voting blocs: the Sad Puppies, who started their campaign in 2013, and the Rabid Puppies, who appeared the year after and have been growing stronger ever since.
The Sad Puppies wanted more traditional, mainstream popular science fiction on the ballot. The more extreme Rabid Puppies, who have ties with the Gamergate movement, were about creating chaos. So their bloc included ridiculous-sounding works: both to mock the awards and stack the ballot to prevent more diverse books being nominated.
Both groups' gripe is with contemporary trends in science fiction toward more literary works with progressive themes. Vox Day, leader of the Rabid Puppies, complains that "publishers have been trying to pass off romance in space and left-wing diversity lectures as science fiction". Last year's leader of the Sad Puppies, Brad R. Torgersen, likewise complains about "soft science majors (lit and humanities degrees) using SF/F as a tool to critically examine and vivisect 21st century Western society". The Hugos, he says, are being used as an "affirmative action award".
A significant number of those "soft science majors" writing "left-wing diversity lectures" are, of course, women. Female authors have dominated science fiction awards of late.
This year, women (and people of colour) did very well at the awards. Ironically, the Puppies' activities have now galvanised more progressive members of the World Science Fiction Society to use their voting rights. The best novel was The Fifth Season, a tale of a planet experiencing apocalyptic climate change, written by NK Jemisin – a black, female writer. Best novella was Binti by Nnedi Okorafor. The best short story, Cat Pictures Please, was written by Naomi Kritzer and both best editor gongs went to women.
But the ongoing saga of the Puppies and their attempts to derail the Hugos exemplifies broader conflicts within the realm of science fiction – an enormously popular, lucrative and controversial genre that has major issues with women.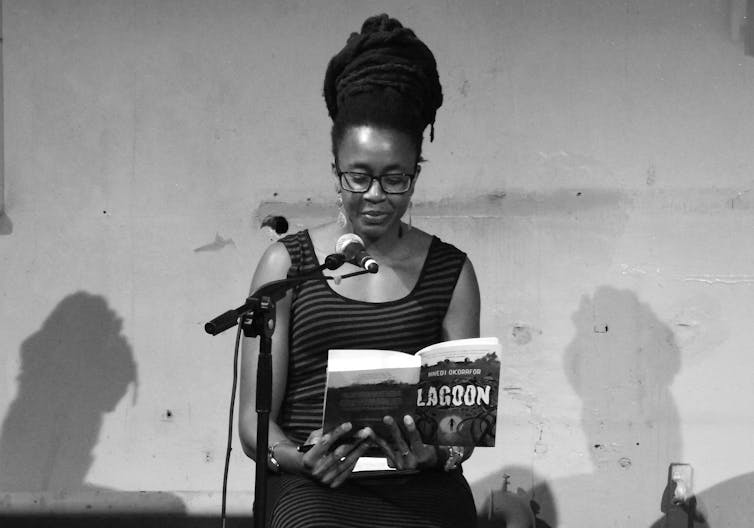 A male dominated genre
In recent years, the bestselling female-authored Divergent and Hunger Games series have been made into multi-million dollar movie adaptations. But women's contribution to science fiction has historically gone unnoticed – as a look at any compilation list of the "best" science fiction books will attest.
MIT Technology Review's Top Ten Hard Science Fiction Books of All Time includes one woman. ("Hard sci fi" tends to stick to real scientific theories and physical laws. More on that later.)
Forbidden Planet's list of 50 Science Fiction Books You Must Read includes three women, with Ursula K Le Guin appearing twice (making it 92% male). The Best Science Fiction Books website has four women in their list of 25 (84% male). And Goodreads' Best Science Fiction list has ten women in the top 100 (making it 88% male), with Le Guin books chosen three times. (The books of Le Guin's that appear in these lists – The Left Hand of Darkness (1969), The Dispossessed (1974), and The Lathe of Heaven (1971) – all have something very significant in common: male protagonists.)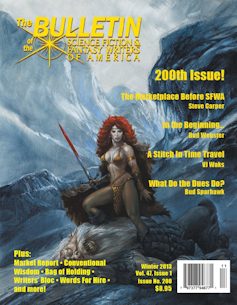 Seventy five per cent of science fiction writers are men. Consequently, there are not a great number of realistic or relatable female characters. No wonder fewer female than male readers have traditionally found it a rewarding genre. Indeed feminist science fiction writer and critic Joanna Russ has famously stated that there are "no real women" in science fiction, only images of them, since so many women characters are based purely on male fantasy.
Last year, science fiction and fantasy reader Liz Lutgendorff published an article in the New Statesman after reading the National Public Radio's list of the Top 100 Science-Fiction, Fantasy Books – voted on by 60,000 readers. Lutgendorff found the "continued and pervasive sexism" within these books to be "mysogynistic" and "shockingly offensive".
Speculative fiction writer and critic Sarah Gailey, meanwhile, recently noticed that, of the 31 genre books featuring female protagonists she had recently read, two-thirds included scenes of sexual violence. Writing on the Tor website, she called for genre writers to "do better" when it comes to imagining alternative realities for women:
… we can't suspend our disbelief enough to erase casual misogyny from the worlds we build. We can give a wizard access to a centuries-old volcano-powered spaceship, but we balk at the notion of a woman who has never been made to feel small and afraid.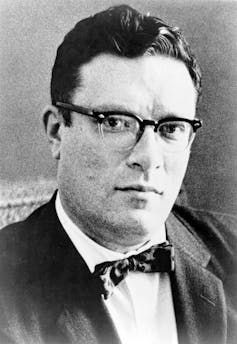 Gailey mentions this year's Hugo-winning NK Jemisin as one of the rare writers whose "imaginations are strong enough to let their female characters have stories that don't include sexual violence".
Still, this objectification of women in science fiction sadly extends beyond the page. Hugo award-winning fan writer Jim C Hines reminds us that science fiction superstar Isaac Asimov was notorious for harassing women at conventions. Hines recently urged the science fiction, fantasy and comics community to stop "looking away" from the problem of sexual harassment in the industry.
Hard science in science fiction
An ongoing debate in the science fiction community is about the merits of "hard" vs "soft" science fiction. And the role of gender is significant here.
Robert A Heinlein – considered the "dean" of science fiction writers and counted alongside Asimov and Clarke as one of the three key figures of the genre – has defined science fiction as:
realistic speculation about possible future events, based solidly on adequate knowledge of the real world, past and present, and on a thorough understanding of the nature and significance of the scientific method.
Hard science fiction tends to stick to or extrapolate from real scientific theories and physical laws as they are currently understood (think of Andy Weir's The Martian (2011), Carl Sagan's Contact (1985), or Arthur C Clarke's own 2001: A Space Odyssey (1968)).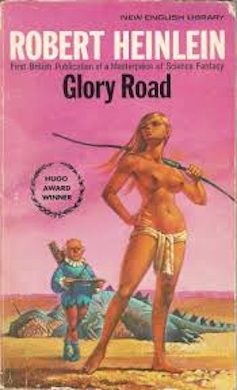 Soft science fiction is not so concerned with exploring the finer details of technology and physics. Although its stories are generally set in the future, it is more interested in psychological and social aspects of the narrative (think of works such as Veronica Roth's Divergent (2011), Margaret Atwood's The Handmaid's Tale (1985), or George Orwell's Nineteen Eighty-Four (1948)).
Hard science fiction tends to be a boys' club, while soft science fiction can be seen as more accommodating to female writers. There is a perceived hierarchy of merit operating in these classifications as well: "hard" sounds masculine and virile, while "soft" connotes a weaker, less potent, feminised form of the genre. This is why "hard" science fiction is more likely to be considered among the "best" science fiction, and why the "soft" science fiction that more women tend to write doesn't often make the cut.
In 2013, the judges of the Arthur C. Clarke Award, Britain's most prestigious science fiction prize, disqualified a number of submitted books on the basis that they were not "technically" science fiction. They were deemed by the judges to be fantasy – a genre that does not require the realism of science – which has twice as many female authors compared to science fiction. As Damien Walters has observed, women's writing is "dismissed as fantasy, while the fantasies of men are granted some higher status as science fiction".
The Hugo Awards, like most major literary prizes, have also traditionally been dominated by books by and about men and boys.
In 2015, the Sad Puppies successfully placed dozens of books on the final ballot. They then released a tongue-in-cheek Terms of Surrender to their culture war with the Hugo Awards declaring:
… only those works embodying the highest principles of Robert A. Heinlein shall be permitted. Girls who read Twilight and books like it shall be expelled from the genre. We will recognize The Hunger Games as a proper SF novel, but the sequels are right out.
These jibes reveal sexist undertones, intolerance for diversity and disdain for the kind of speculative fiction that is written by women and read by girls.
The lessons of Frankenstein
This hierarchy of "hardness" in science fiction, as well as being a dubious way of judging merit, puts women at a distinct disadvantage, because there's a serious shortage of women working in science. Only 28% of the world's scientific researchers are women.
If women aren't encouraged to pursue careers in scientific fields, it's unlikely they're going to have the confidence to write in a genre that uses science as a launch pad for fiction.
And yet, the first example of science fiction is often said to be Mary Wollstonecraft Shelley's gothic horror Frankenstein: the tale of a man who, through scientific experimentation, discovers a way to imbue inanimate matter with life. The novel was first published anonymously in 1818.
Overall, it was popular and well received. But when critics discovered Anonymous was a young woman, the author's gender caused such offence as to render the writing irrelevant. The British Critic famously concluded its scathing review thus:
The writer of it is, we understand, a female; this is an aggravation of that which is the prevailing fault of the novel; but if our authoress can forget the gentleness of her sex, it is no reason why we should; and we shall therefore dismiss the novel without further comment.
Discrimination on the basis of sex isn't surprising for the time, but what is surprising is how little has changed for women's writing over these past two centuries.
Women may not be likely to publish anonymously these days, but they may still erase their female identities to appease male readership. Many women are encouraged to publish under their initials, to choose a gender neutral name, or even to take a male pseudonym.
Science fiction writer Alice Sheldon, winner of two Hugos and three Nebula Awards under the pseudonym James Tiptree Jr, passed her writing off as male for around a decade between 1967–77 before she was exposed as a woman.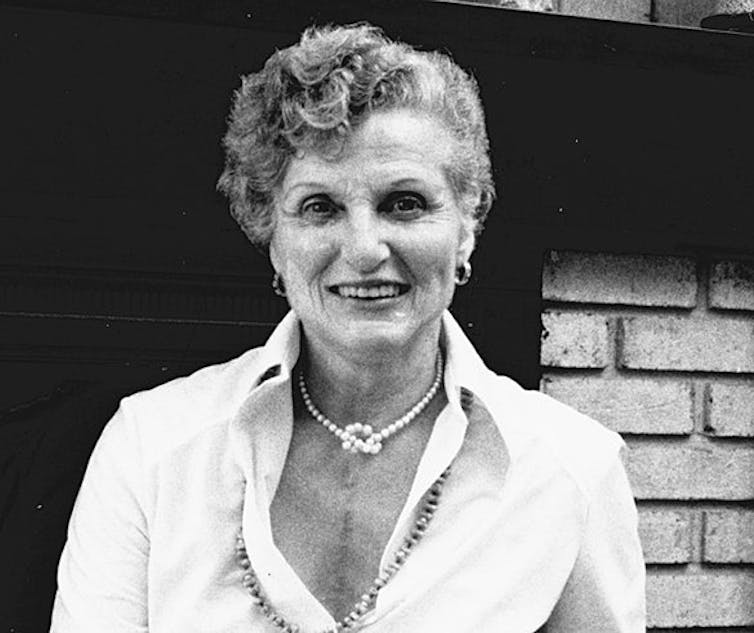 Not only did she enjoy more success as a male writer, she was also in a better position to advocate for female writers. She even found that her female pseudonym Raccoona Sheldon was more likely to be included in anthologies if her submission was accompanied by a letter of recommendation from Tiptree.
Unfortunately, once it was revealed that Tiptree was, as she so sadly described herself, "nothing but an old lady from Virginia", she lost much of the authority and respect she had previously enjoyed in the male-dominated science fiction community.
Today, the fact remains that most female writers would still be better off using a male name. In 2015, emerging novelist Catherine Nicholls found that when she sent her manuscript out under the name of "George", she was eight times as successful as when she sent it out as "Catherine".
More than half of the human race is female, yet three-quarters of the voices heard in science fiction are male; and the rest are under consistent commercial pressure to sound male too. Of the 30 science fiction writers named the industry's highest honour of "Grand Master", only five are female (16%).
A study of the habits of readers in 2014 found that men "tend to gravitate to reading more male authors". During the first year of publication, it found a female author's audience will be around 80% female. A male author's work will be read by a 50% split of men and women.
But trying to tackle this problem by using a pseudonym or an author's initials perpetuates the invisibility of women on bookshelves, denying other women role models. It's vitally important to have more women writing science fiction – using their real names, being reviewed, being read and winning awards.
By the numbers
Both the Puppies groups stand against affirmative action as a way of redressing the imbalance between the sexes in science fiction. However, there are many reasons why affirmative action by publishers and reviewers is needed in a genre suffering from entrenched sexism.
The latest SF Count – the speculative fiction community's own mini version of the VIDA count of women in literary arts – was announced in May this year. The SF Count tracks the gender and race balance of both books reviewed and their reviewers.
It concludes that six out of every ten books reviewed were written by men. But that's an average of results across all publications, and there is wide variation within the sample. The lowest percentage of reviews of books by women was 17% from Analog Science Fiction and Fact. The highest was 80% from Cascadia Subduction Zone, a publication that specifically aims to represent women writers.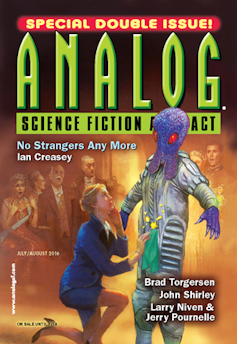 The story told by these figures changes significantly when you consider only the five publications that are purely science fiction focused – Analog Science Fiction and Fact, Asimov's Science Fiction, New York Review of Science Fiction, Foundation: the international review of science fiction and Science Fiction Studies. Of these, the average percentage of reviews of books by women is 22%, meaning more than three in four books reviewed in science fiction publications are written by men.
The gender balance of book reviewers averaged across these five titles is similarly low, with just 18% of them women. What's particularly shocking is that arguably the two most famous and prestigious science fiction publications – Analog and Asimov's – both averaged 0% female reviewers. The fact that the two most celebrated publications in science fiction asked next to no women to review books is clearly unacceptable.
And yes, reviewers can cry the impossibility of reviewing what isn't published, just as publishers can claim the impossibility of publishing more women's writing when it isn't submitted, and judging panels can lament the impossibility of considering more women's books for awards when so few are entered.
But it would be far better for the science fiction industry to recognise it has an ethical responsibility to work to correct the imbalance it has perpetuated for far too long, and get started.
It is, as publishing veteran Danielle Pafunda points out, an important part of the position of editor to actively seek out new work and to shape the direction of a publication or publishing house.
We need women to be able to participate fully and equally in science fiction's conversations about humanity's future – to shape how women are portrayed in those visions, to consider the roles women might play in those futures, and to imagine what a truly evolved and advanced society might look like for women.

Until gender equality is achieved, science fiction remains only a fraction of what it could be. Affirmative action for women in science fiction is not only warranted; it's essential for the growth of the genre.
Bronwyn Lovell, PhD Candidate in Creative Writing, Flinders University
This article was originally published on The Conversation. Read the original article.