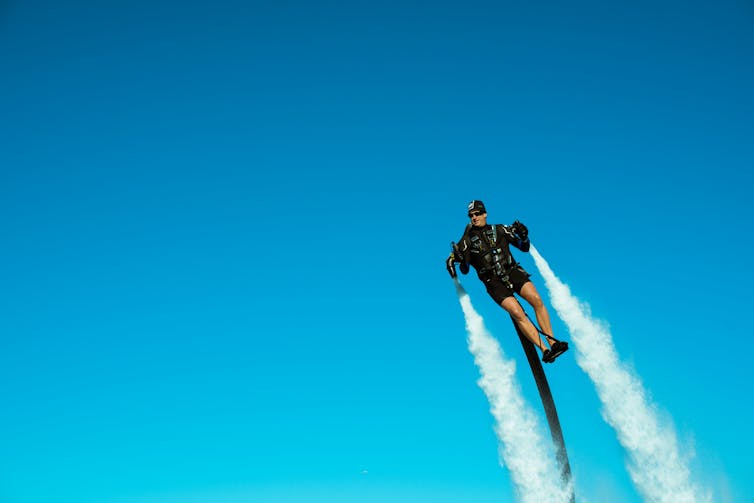 Paul Levy, University of Brighton
The race is on to bring a jetpack to market. New Zealand-based Martin Aircraft has a jetpack which is due to go on sale this year and US-based JetPack Aviation is working on a more streamlined offering. So aviation junkies with the cash to spare will soon be able to get their hands on what has long been the preserve of science fiction.
Jetpacks follow a long line of sci-fi inspired innovation. E M Forster's novel The Machine Stops is often credited as a source of inspiration for, or at least a predictor of, the internet. The idea of 3D printing was foreshadowed in numerous books and, most famously, in Star Trek in the guise of "replicators". Then you have more frivolous ideas such as the self-lacing shoes worn by Mart McFly in Back to the Future, which shoemaker Nike plan to bring out this year.
Visionary and imaginative writing has always been an important source of inspiration for inventors and innovators. But success has been mixed. Continue reading "How sci fi-inspired innovation treads a fine line between dystopia and utopia" →